Good pictures are very important on social media these days. Because good pictures often say more than 1000 words. Whether for Facebook or Instagram, you too can easily take great pictures with your smartphone. Read this post for 5 smartphone photography tips for better pictures.
The smartphone – how it all began.
About 20 years ago, IBM launched the first smartphone. Or rather, the great-grandfather of the smartphone. Then in 1994 Nokia released the Communicator. The highlight of the communicator was sending and receiving faxes. It also had an electronic calendar, a digital address book, a calculator and the ability to take notes. But the device wasn't cheap, you could pay 2700 DM for it back then. Incidentally, the experts are arguing whether it was IBM or Nokia that brought the first smartphone onto the market, because you couldn't surf the web with the IBM device, which of course also defines the term "smartphone" for most people . From the bulky block to the ultra-thin device: Nowadays, the smartphone is not only used like a small computer, but it's also great for taking good photos. We have put together 5 photography tips for you on how to take better pictures with your smartphone.
The smartphone photography.
Many smartphones today can absolutely keep up with the image quality of good compact cameras. They also fit in almost every trouser pocket and you always have it with you. You can also quickly share a picture on Facebook or Instagram with your smartphone. So that you can take great pictures with your smartphone in the future, we have put together 5 tips for you.
1. Familiarize yourself with the features of your camera app.
If you haven't already learned the basics of your camera app, it's a good time to catch up. Self-timer, filter menu, different image formats, portrait mode, HDR and much more. Even a smartphone camera offers you many possibilities.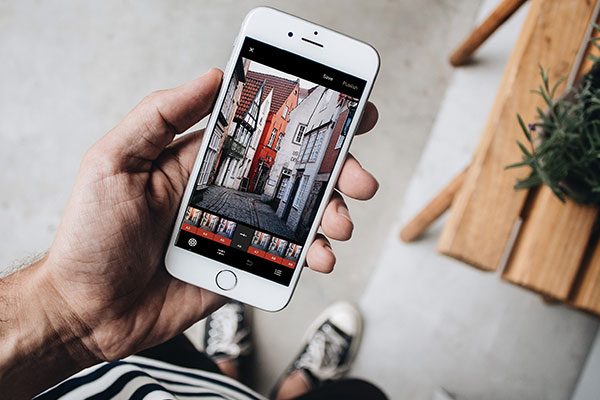 2. Don't just go for it – Think about what you want to photograph.
Maybe you often only take your cell phone photos on the side and then get annoyed that the picture didn't turn out the way you imagined. So think about it beforehand. What exactly do you want to photograph? Consciously change your perspective. That alone makes a big difference in taking better pictures with your smartphone. Climb a wall or get on your knees. Just try it.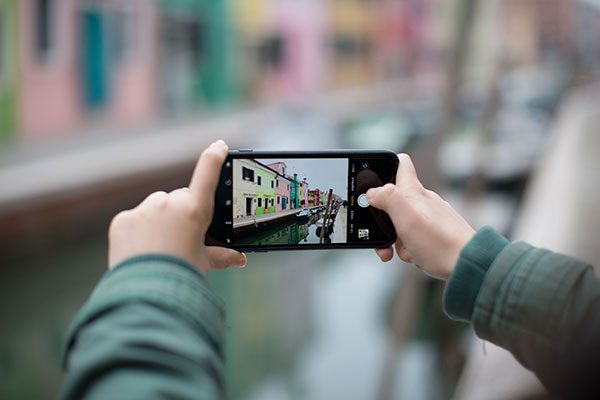 3. Pay attention to good light.
The most beautiful light to take photos with is natural light. Many smartphones reach their limits at dusk, so make sure you have enough light sources. Light is particularly beautiful before sunrise or sunset (keyword "blue hour"). It is best to avoid the midday sun, because the light is simply too harsh and then you may have too many contrasts in the picture or it may appear overexposed. A pro tip for you: The automatic exposure correction on the smartphone is often not that reliable, it's better to take it into your own hands or rather, put your hands on it. Tap the screen and a little sun will appear, now swipe up or down to adjust the exposure. On the iPhone, this also works if you tap another point on the display with your finger. You can repeat this until you like the exposure of the picture.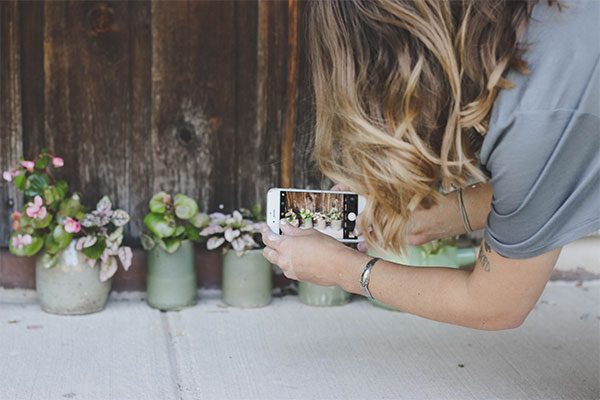 4. Image composition – The "rule of thirds" can help.
Most of the time, images that have the subject in the center look boring. So the "rule of thirds" can help you create a beautiful composition. To do this, you can mentally divide the image into nine image segments, i.e. draw two lines horizontally and two lines vertically. You often even have the option of switching on the grid in your smartphone, then you automatically see the nine image segments in the camera. The motif should then be placed at the intersections or along the lines.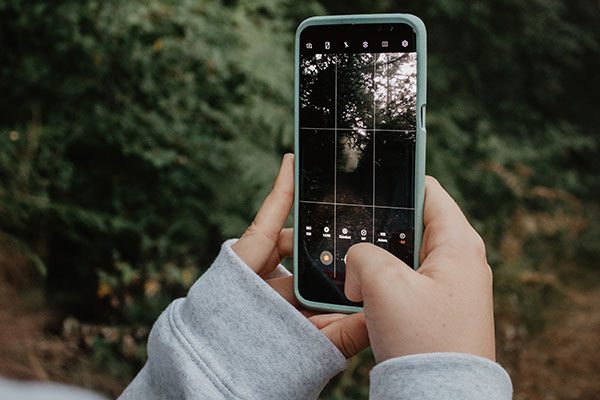 5. Photo Apps – The final touch.
Creativity knows no limits. Especially for Instagram and Co. there are endless possibilities to beautify the pictures, e.g. B. with creative sayings for your social media presence. I have put together my personal favorite apps for you.
Lightroom CC
If you want to get even more out of your pictures, I definitely recommend Lightroom CC. There you can use the DNG format in Pro mode, adjust the shutter speed and the ISO value. But also many other parameters. Lightroom CC is a comprehensive photo editor and offers you many possibilities. And the best thing about it: the app is free.
InstaSize
InstaSize lets you crop images to the perfect Instagram size. But not only that, you can also add texts, adjust the contrast, brightness or warmth of the image.
VSCO
You see a picture and think the colors look super nice, but your pictures don't. Then the free app VSCO could be something for you. With this app you can put a filter on your pictures. The filters give the images a great look without looking too artificial. Fast and subtle image processing is also possible here.
Canvas
A wonderful app to quickly create great social media graphics with your photos. The whole thing works with drag-and-drop, you choose from templates, fonts and stickers and in just a few steps you create your own design. And this app is also free to use.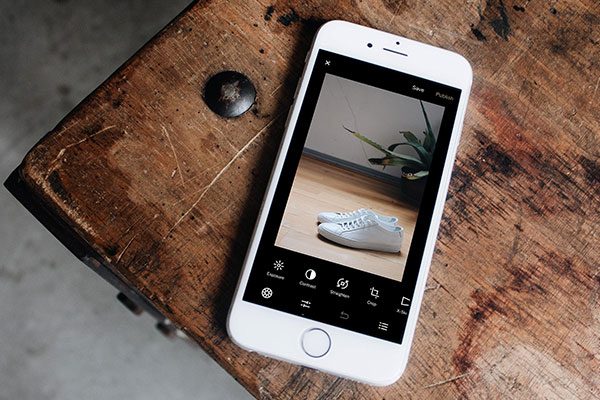 And at the end I have a few special tips for you.
Do not take photos with flash! Flash is very harsh and should really only be used very rarely.
Don't zoom if not necessary! Makes the image pixelated.
Use the self-timer! Great for selfies. A selfie stick can also help you.
Always hold the smartphone with both hands! This helps against blurring of the image.